Q&A session with Peter Causley, founder and CEO of Lightning Box
Sunday, 19 July 2020
Peter Causley, founder and CEO of Lightning Box, a leading slot development studio from Australia, is answer our questions about the importance of innovation and having high standards in slot development, in 2020.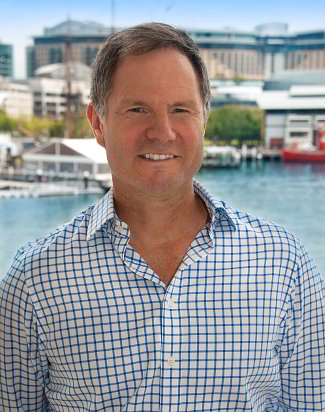 Tell us about Lightning Box and your background in the industry.
Lightning Box has been producing games in the industry since 2004, so we've been around for quite a while now. Our studio is based in Sydney, Australia, but our original intention was to supply games to the North American market. This was in the land-based casino industry at first, but we have expanded to incorporate the online gaming industry as that is being regulated state by state, as well social gaming. Alongside that, we have a long-standing presence in the European online market, where many of your readers will have tried out our games.
Where can players in Europe play your games?
We supply to a number of very popular online casinos, such as 888, LeoVegas, Betsson, Aspire Global, and the Kindred Group. We've been supplying content to William Hill in the UK for some time now, as well as White Hat Gaming's casinos, and our first games went live on Sky Vegas at the back end of last year. Keep your eye out for the lightning bolt logo when the game loads up and you'll know it's one of ours!
Your latest game, Spartan Fire, came out last week. What can players expect?
We're really pleased with Spartan Fire and think it will be a great addition to our portfolio. As the name would suggest. it has an ancient Greek theme, so military history buffs are going to love it. The game offers big win opportunities with up to nine free games, whilst the 30x multiplier is sure to get people talking too. It is exclusive to Kindred for its first two weeks, but you'll be able to find it at lots of other casinos thereafter. We hope players enjoy playing it as much as we did making it.
What makes Lightning Box's games different to others on the market?
Good question. We're very aware that there are lots of great slots on the market these days, but I think players like to know where they are with a game. Of course, innovation is important, but it is equally important to provide a consistent experience. They want to make sure the gameplay is the same across different devices and of a consistently high standard. Above all, they want to be entertained by a game they want to play time and time again. Hopefully, we manage to do that at Lightning Box.
We've heard there's a game called Extreme Fishing on the way. Can you give us a hint of what is to come?
We're really looking forward to releasing Extreme Fishing next month. It should prove a great catch! It will be released via SG Digital on the 19th of August. The title of the slot will give you the clue you need as to the game's theme, but there are some great new features that come with it. For instance, there's an exciting Shark Attack feature which can occur randomly on any spin, allowing all fish symbols to become Wild for that round, and a unique Fishing Feature. That one is triggered during the free games when a player lands five marlins, simulating a cool fishing experience. You'll be hooked!
Thank you, Peter. I'm grateful for the interview, and I wish Lightning Box to continue to be a good option for players, and to keep releasing interesting slot machines.
About Business Captain Peter Causley
More Info
Latest Ligtning Box Slots Reviews